Culinary Arts Academy, Switzerland
About Culinary Arts Academy, Switzerland
Programs
Entry Requirements & Tuition Fees
About Culinary Arts Academy, Switzerland
WE ARE PROUD TO INCLUDE SOME OF THE BEST IN THE BUSINESS AMONGST OUR PARTNERS: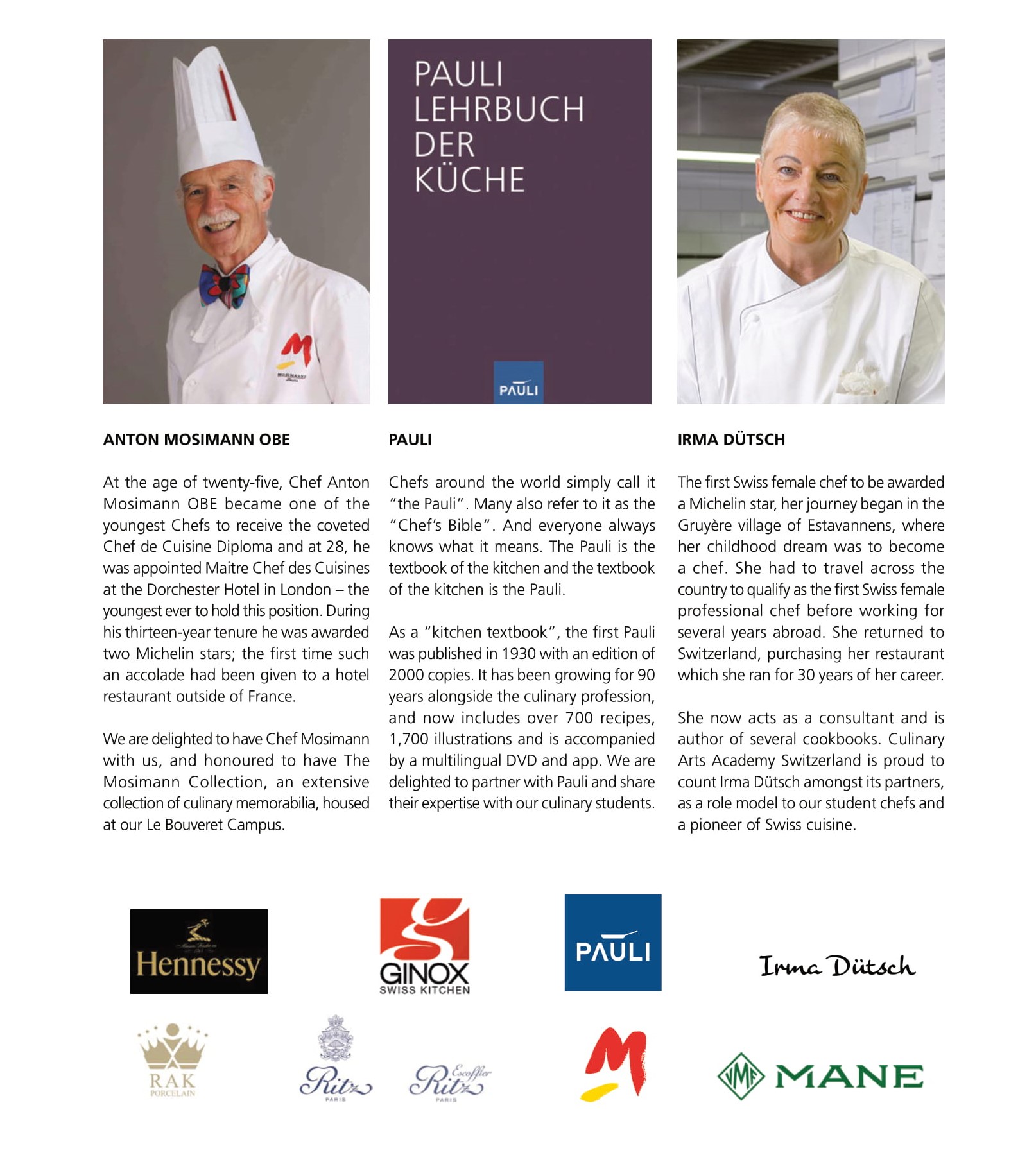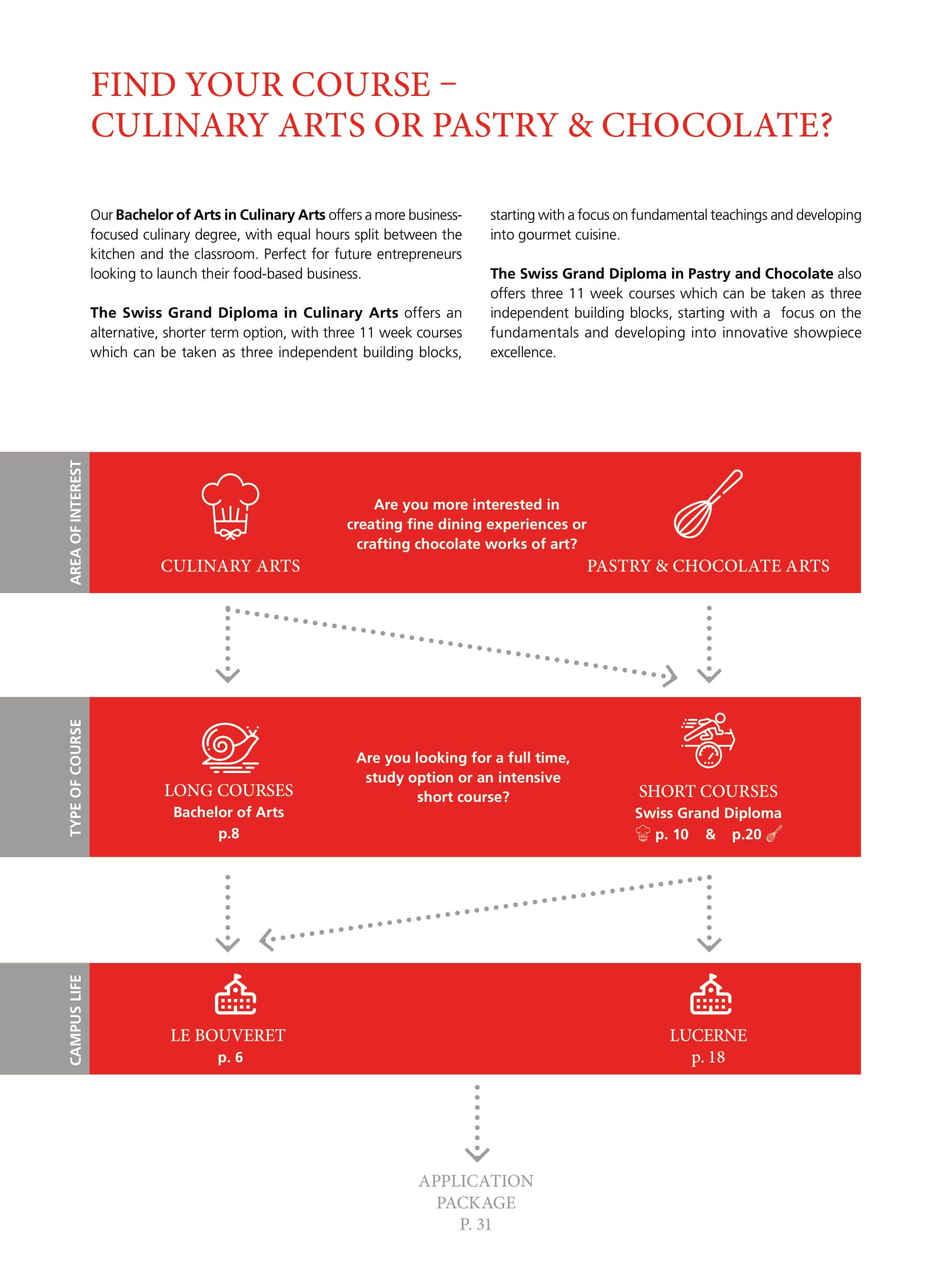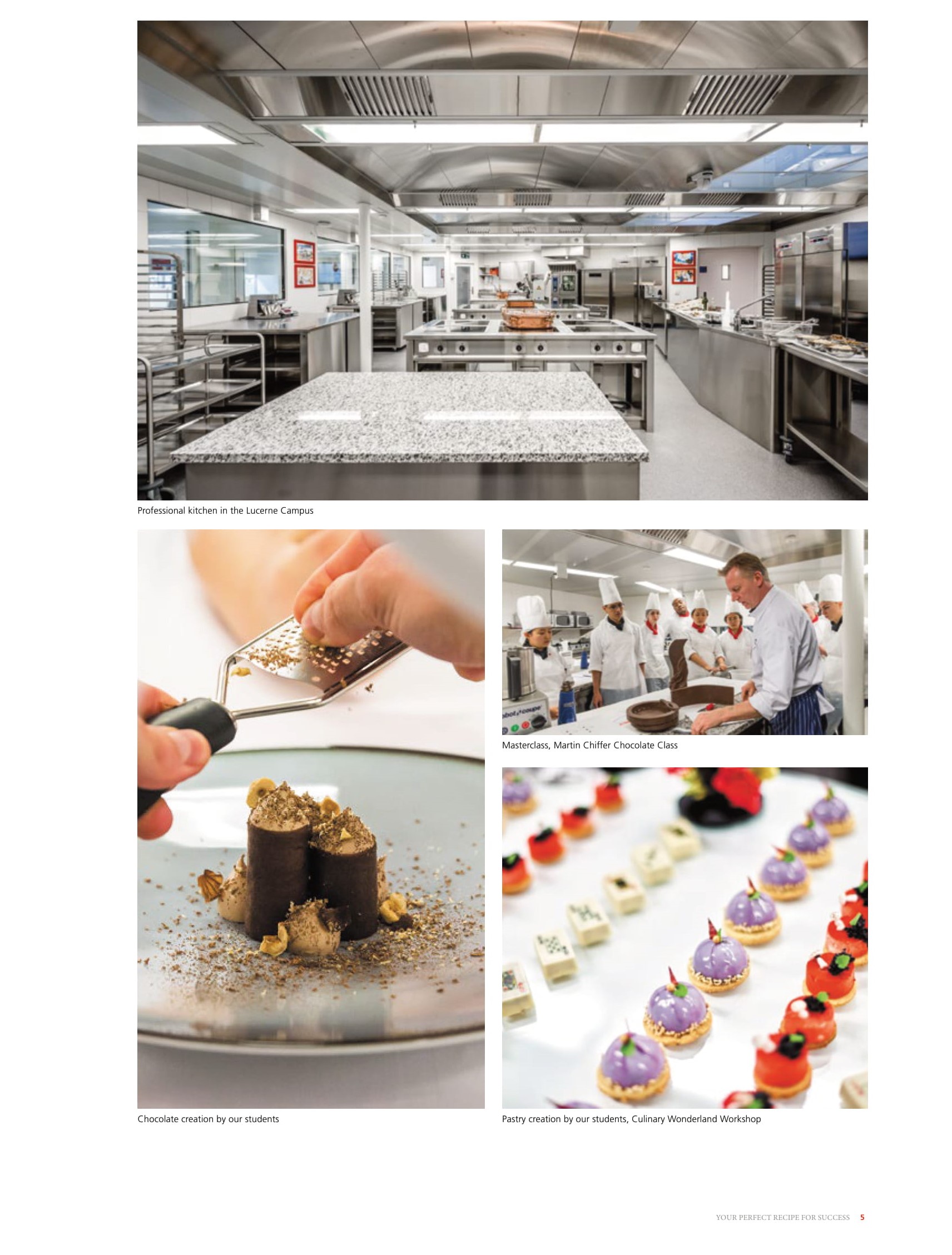 The Culinary Arts courses take place at our Le Bouveret campus on Lake Geneva where we host our new culinary arts facility – Apicius: a contemporary, five-storey building with a beautiful rooftop, custom-designed custom-designed to enhance the professional learning experience for our culinary students.
The campus also houses the "Mosimann Collection": an exceptional collection of historic cookbooks and culinary artifacts collected over half a century by Swiss Masterchef, Anton Mosimann OBE. Chef to the British Royal family, the collection includes menus, dinner planning and gala setups with which he has delighted royals and celebrities for the last 50 years.
Our team of expert chef instructors provide a disciplined but fun teaching environment, ensuring your kitchen experience will be pleasantly memorable.
Programs
Entry Requirements & Tuition Fees
Interested To Study at Culinary Arts Academy?
Fill in your details below and we will guide you through the process.