About Les Roches Marbella, Spain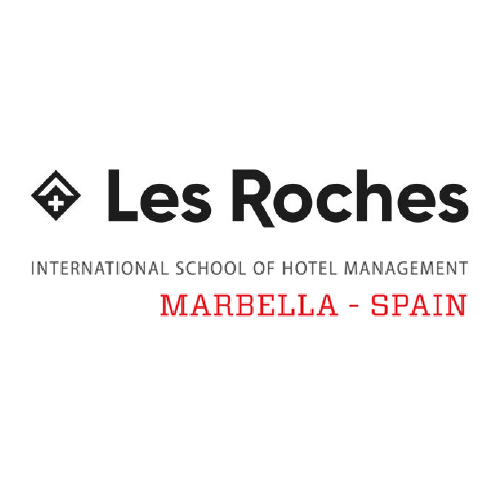 Introduction to Les Roches Global Hospitality Education (Spain)


Les Roches Marbella International School of Hotel Management is a private Institution which offers undergraduate and graduate programs. Les Roches Marbella is accredited at university level by the New England Association of Schools and Colleges, Inc. (USA) and offers programs in the fields of hospitality, tourism, event and entertainment management. Les Roches Marbella is located in the heart of Spain's Costa del Sol, one of the most dynamic and unique tourist locations in Europe. Marbella offers year-round warm weather; there are beaches, restaurants, and numerous outdoor activities, our students are never short on social options. It is the perfect environment for students to flourish academically, culturally, and socially.
Accreditation and Recognition

NEASC – Accredited by the Commission on Institutions of Higher Education of the New England Association of Schools and Colleges in the USA.
In addition, Les Roches Global Hospitality Education is a member of:
Council on Hotel Restaurant and Institutional Education (CHRIE – USA) and EUROCHRIE (Europe)
International Association of Hospitality Management Schools (IAHMS)
Association of Directors of Hotel Schools (EUHOFA)
The Leading Hotel Schools in Europe (EURHODIP)
European Council on International Schools (ECIS)
International Hotel & Restaurant Association
Asociación Española de Directores de Hotel (AEDH)
Asociación de Empresarios Hoteleros de la Costa del Sol (AEHCOS)
Les Roches conforms to ISO 14001:2004
Program & Entry Requirements
Tuition Fees
Internship Opportunities
Les Roches Global Hospitality Education Summer Camp
Interested To Study at Les Roches, Spain?
Fill in your details below and we will guide you through the process.